Overview
Product Description
Safety
Packaging & Delivery
Shipping & Payment FAQ
Environmental
Technical Information

Synonyms:Calcium acetate
62-54-4
Calcium diacetate
Acetic acid, calcium salt
Lime acetate
CAS No: 62-54-4
Molecular formula: Anhydrous:C4H6O4Ca or C4H6O4.Ca or (CH3OO)2Ca or Ca(C2H3O2)2 or C4H6CaO4
Molecular weight: 158.17 g/mol
Purity: 99%
Appearance: White to Off-White Solid
Melting point: 160°C (dec.)
Formulation: Grades: Technical (80% basis); reagent; CP; pure; brown; gray; FCC /Monohydrate/
SMILES: CC(=O)[O-].CC(=O)[O-].[Ca+2]
InChi Key: VSGNNIFQASZAOI-UHFFFAOYSA-L
Grade Standard: N/A
Brand name: Ikigai ™
Standard: CP, USP, BP.
Shipping & Storage Information
Storage: Hygroscopic
Shipping: Room Temperature, under inert atmosphere
Stability (shelf life): Stable under ordinary conditions of use and storage. Very hygroscopic.
Origin: PRC
Containers of this material may be hazardous when empty since they retain product residues (dust, solids); observe all warnings and precautions listed for the product. Keep in a tightly closed container, stored in a cool, dry, ventilated area. Protect against physical damage.
Pharmacology
Patients with advanced renal insufficiency (creatinine clearance less than 30 ml/min) exhibit phosphate retention and some degree of hyperphosphatemia. The retention of phosphate plays a pivotal role in causing secondary hyperparathyroidism associated with osteodystrophy, and soft-tissue calcification. The mechanism by which phosphate retention leads to hyperparathyroidism is not clearly delineated. Therapeutic efforts directed toward the control of hyperphosphatemia include reduction in the dietary intake of phosphate, inhibition of absorption of phosphate in the intestine with phosphate binders, and removal of phosphate from the body by more efficient methods of dialysis. The rate of removal of phosphate by dietary manipulation or by dialysis is insufficient. Dialysis patients absorb 40% to 80% of dietary phosphorus. Therefore, the fraction of dietary phosphate absorbed from the diet needs to be reduced by using phosphate binders in most renal failure patients on maintenance dialysis. Calcium acetate when taken with meals combines with dietary phosphate to form insoluble calcium phosphate which is excreted in the feces. Maintenance of serum phosphorus below 6.0 mg/dl is generally considered as a clinically acceptable outcome of treatment with phosphate binders. Calcium acetate is highly soluble at neutral pH, making the calcium readily available for binding to phosphate in the proximal small intestine.
Bionecessity
N/A
Mechanism of Action
Calcium acetate and other calcium salts are phosphate binders. They work by binding with the phosphate in the food you eat, so that it is eliminated from the body without being absorbed.
Overview
Calcium Acetate is a calcium salt of acetic acid. Calcium is a mineral essential for many cellular functions including nerve impulse transmission, muscle contraction, cardiac function, bone formation, and capillary and cell membrane permeability. Calcium acetate is administered orally to prevent or treat calcium deficiency and to treat hyperphosphatemia due to its phosphate-binding properties.
Use Classification
EPA Safer Chemical Functional Use Classes
Processing Aids and Additives
Safer Chemical Classes
Green circle Green circle – The chemical has been verified to be of low concern
JECFA Functional Classes
Food Additives: ACIDITY_REGULATOR; PRESERVATIVE; STABILIZER
Uses
| Category | Category Description | Categorization Type |
| --- | --- | --- |
| Antifreezing | Antifreezing agents, or de-icing products | CPCat Cassette |
| Consumer_use | Term applied when the only information the source indicates is 'consumer' or 'consumer product' ; also applied to terms that the source indicates are for consumer use, yet the descriptor term is ambivalent about usage (e.g., cleaning_washing products may be for industrial or consumer use, when the source indicates consumer use, the consumer_use term is also applied) – see appendix for full list of unambiguous consumer related terms plus ambiguous consumer related terms which if indicated are labeled with 'consumer_use' | CPCat Cassette |
| Drug | Drug product, or related to the manufacturing of drugs; modified by veterinary, animal, or pet if indicated by source | CPCat Cassette |
| Drug, antihyperphosphatemic | Pharmaceutical related | CPCat Cassette |
| Drug, chelator | Pharmaceutical related | CPCat Cassette |
Use Classification
Food additives
Mfr of acetic acid, acetone; in dying, tanning and curing skins; in lubricants; as food stabilizer; as corrosion inhibitor.
Budavari, S. (ed.). The Merck Index – An Encyclopedia of Chemicals, Drugs, and Biologicals. Whitehouse Station, NJ: Merck and Co., Inc., 1996., p. 270
One of the more commonly used antifoam additives in /modern/ formulated antifreezes
Kirk-Othmer Encyclopedia of Chemical Technology. 3rd ed., Volumes 1-26. New York, NY: John Wiley and Sons, 1978-1984., p. V3 88
Dry distillation of calcium acetate with calcium formate produces acetaldehyde
CONSIDINE. CHEMICAL AND PROCESS TECHNOL ENCYC 1974 p.68
Mfg of acetate; mordant in printing of textiles; stabilizer in resins; additive to calcium soap lubricants; food additive, as antimold agent in bakery goods. /Monohydrate/
Lewis, R.J., Sr (Ed.). Hawley's Condensed Chemical Dictionary. 13th ed. New York, NY: John Wiley & Sons, Inc. 1997., p. 193
Firming agent for potatoes, stabilizer and thickener for gelatins and puddings; ingredient of skin preparations, antiseptics and blood coagulant tablets
CHEMCYCLOPEDIA 1986 p.168
MEDICATION
Esterification catalyst
Ashford, R.D. Ashford's Dictionary of Industrial Chemicals. London, England: Wavelength Publications Ltd., 1994., p. 166
General Manufacturing Information
Technological superiority and innovation
API manufacturing
GHS Classification
GHS Hazard Statements
Not Classified

Reported as not meeting GHS hazard criteria by 432 of 475 companies (only ~ 9.1% companies provided GHS information). For more detailed information, please visit ECHA C&L website
Accidental Release Measures
Disposal Methods
SRP: At the time of review, criteria for land treatment or burial (sanitary landfill) disposal practices are subject to significant revision. Prior to implementing land disposal of waste residue (including waste sludge), consult with environmental regulatory agencies for guidance on acceptable disposal practices.
Regulatory Information
FDA Requirements
Substance added directly to human food affirmed as generally recognized as safe (GRAS).
21 CFR 184.1185 (4/1/99)
Calcium acetate is an indirect food additive for use as a component of resinous and polymeric coatings.
21 CFR 175.300 (4/1/99)
Calcium acetate used as a sequestrant is generally recognized as safe when used in accordance with good manufacturing or feeding practice.
Non-Human Toxicity Values
LD50 Mouse ip 75 mg/kg
LD50 Mouse iv 52 mg/kg
Environmental Fate/Exposure Summary
Androstenedione's production and administration as a drug to treat symptoms due to male andropause, dietary supplement, and athletic performance-enhancing drug may result in its release to the environment through various waste streams. Androstenedione is a naturally occurring androgen produced by the adrenal gland and converted to testosterone or estrone. It is produced naturally in humans during the production of testosterone and estrogen. It can be formed in soils via the metabolism of testosterone and estradiol occurring in poultry and livestock manures used as agricultural fertilizers. If released to air an extrapolated vapor pressure of 7.35X10-9 mm Hg at 20 °C indicates androstenedione will exist in both the vapor and particulate phases in the ambient atmosphere. Vapor-phase androstenedione will be degraded in the atmosphere by reaction with photochemically-produced hydroxyl radicals and with ozone; the half-lives for these reactions in the air are estimated to be 3.5 hours and 1 day respectively. Particulate-phase androstenedione will be removed from the atmosphere by wet and dry deposition. Androstenedione absorbs light at wavelengths >290 nm, and therefore, may be susceptible to direct photolysis. If released to soil, androstenedione is expected to have no mobility based upon a Koc of 6170. Volatilization from moist soil surfaces is not expected to be an important fate process based upon an estimated Henry's Law constant of 3.7X10-8 atm-cu m/mole. Androstenedione is not expected to volatilize from dry soil surfaces based upon its vapor pressure. Results of soil column studies using various soils and sands found that half-life of androstenedione ranged from 1.7 to 77 hours. If released into water, androstenedione is expected to adsorb to suspended solids and sediment based upon the Koc. Using OECD Guideline 301B (CO2 Evolution Test), androstenedione reached 79-95% degradation over a 28-day incubation period which classified the compound as readily biodegradable. Volatilization from water surfaces is not expected to be an important fate process based upon this compound's estimated Henry's Law constant. An estimated BCF of 30 suggests the potential for bioconcentration in aquatic organisms is low to moderate. Hydrolysis is not expected to be an important environmental fate process since this compound lacks functional groups that hydrolyze under environmental conditions. Androstenedione in aqueous solutions underwent direct photolysis half-lives ranging from 3.7 to 10.8 hours in direct sunlight. Occupational exposure to androstenedione may occur through dermal contact with this compound at workplaces where androstenedione is produced or used.
Supply Ability:
2000 Metric Ton/Metric Tons per Month
Packaging & Delivery
Packing: Export worthy packing (1kg/Aluminium foil bag;25kg/drum) Or as per customers request.
Ports: port of Hong Kong HKSAR of PRC., port of Ningbo, PRC or Any port in China.
Delivery methods:
By couriers:
and almost any available courier service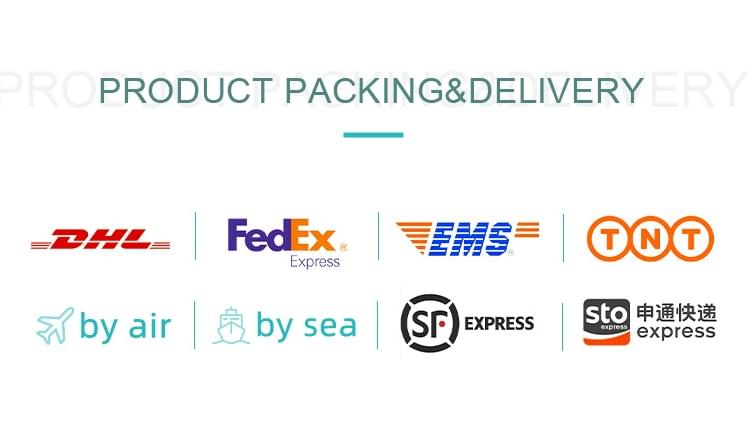 Question 1: How to start orders for API materials?
Answer: Pro-forma invoice will be sent first after confirmation of the order, enclosed our payment information. Payment by T/T, Paypal, and others. All courier tracking numbers are provided upon shipping.
Question 2: What's your MOQ?
Answer: The MOQ for this API is 1kg.
Question 3: How to guarantee safe shipment?
Answer: We have shipping insurance. Our experienced team will do the customs documents, generally, it will have no trouble. And we will reship or refund for you if it is seized by our mistake.
Question 4: How about delivery lead-time?
Answer: Shipping lead time: About 2-5 days after payment confirmed. (Chinese holiday not included), We have long-term relations with shipping agents in main Chinese ports. Full service can be offered, including photos of every shipment, marks, and procedure of loading. General times are gor 1KG-100KG, Within 5-7 days by DHL, UPS, TNT, FEDEX, EMS Over 100KG. within 5-8days by air, 20-40days by sea. More information.
Question 5: Is there a discount?
Answer: Different quantity has a different discount. Please feel free to contact us.
Question 6: How to contact us?
Answer: You can chat with us by Telegram, Email, Skype, Whatsapp, Facebook and other methods – just inquire, we will give a reply ASAP. Please feel free to send your quotations.
Question 7:How do you treat quality complaints?
Answer: Our quality control will reduce the quality problem to near zero. If there is a real quality problem caused by us, we will send you free goods for replacement or refund your loss. We are competitive in API exporting, Pharmaceutical excipients, food supplements, dyestuff, veterinary API. Our team has 20 years of experience in this business. Good team for quality control, shipping, and documents.
Question 8: Payment methods you accept?
U.S. funds preferably.
The negative impact of the production of pharmaceutical products on the natural environment is well known. However, this remains largely unregulated, meaning the extremely toxic impact it has on both animals and humans continues with no clear end in sight. As Ikigai Corporation Company Innovator, we are committed to expanding and improving our efforts to safeguard the environment. We accordingly established our environmental management system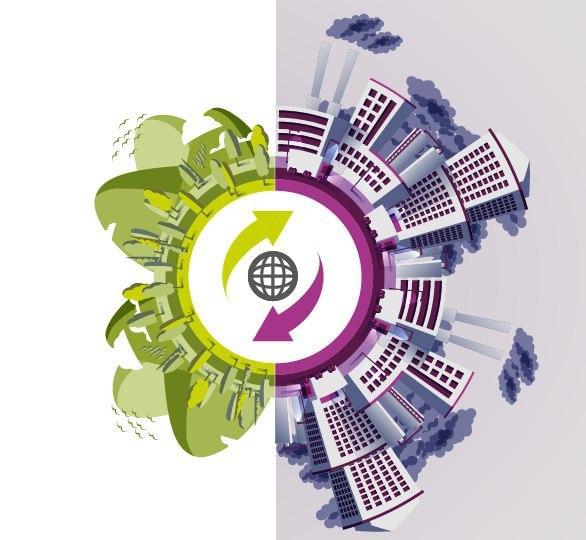 Quality Management, Environmental Management and Occupational Safety Policy
Ikigai Corporation Company is engaged in the production and distribution of pharmaceutical substances and other chemical specialties. As a chemical and pharmaceutical manufacturer, the Company is aware of the impacts of its activities on the product quality, on the environment and the health of its employees, and undertakes to control them, with the aim of constant improvement.
As standards for the implementation and maintenance of the Integrated Management System, the Company has chosen international standards ISO 9001 in the area of quality management (hereinafter called QMS), ISO 14001 for the management of environmental protection (hereinafter called EMS) and specification OHSAS 18000 for ensuring the occupational safety and health protection (hereinafter called SMS). The Integrated Management System applies to all fields of the Company's activities.
Within this Policy, Ikigai Corporation Company undertakes to:
Constantly improve all of its activities
Executive commitment to continually improve energy efficiency across the entire corporation, including clear processes and tracking systems to identify opportunities
An empowered corporate energy director and energy team supported by sufficient human and financial resources
A corporate energy policy that is accounted for at the top levels of the corporation
Aggressive, numeric energy goals that stretch performance targets to draw out creative innovations for meeting them
Measurement and tracking of energy performance for all energy use, corporationwide, including benchmarking facility performance nationally and globally with similar companies, and a review system with accountability at all levels
Communication of the value of energy savings, importance of improving use of energy and executive commitment by consistently recognizing accomplishments.
Abide by the relevant legislation and other regulations which apply to the Company or which the Company has committed to observe; especially the requirements arisen from the Act on Pharmaceuticals, the Decree on Good Manufacturing Practice and other guidelines and directives and other requirements related to the occupational safety and the environmental protection.
Constantly educate and train its employees and strongly encourage them to improve the production quality, protect the environment and observe the occupational safety principles; to design the training so as to motivate the employees performing their jobs to prevent or reduce negative impacts of all activities on the environment.
Develop communication and cooperation with the public administration bodies, professional public and other parties concerned with the environmental protection issues. Ikigai Corporation Company is interested in holding open dialogue with the employees and the public, in informing both internal and external stakeholders of the impacts of all the Company's activities on the environment and in responding to justified suggestions and concerns.
The executive management expects that all the Company employees will accept an opinion that observing the above mentioned principles and objectives is one of the most fundamental duties of every employee in the Company.